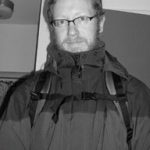 Visiting Assistant Professor
Program in Chinese Studies and History
Phone: 330-263-1199
Office: Kauke 119
Email: jbonk@wooster.edu
Degrees
Ph.D. East Asian Studies, Princeton University 2014
Courses Taught
CHIN 223: Chinese Cinema
CHIN 222: Women in Chinese Fiction
First-Year Seminar: The Power of Pictures: Visual Images and Politics in East Asia; The Power of Pictures:  Visual Images and Politics in Modern East Asia. What is the power of a picture?  The last few years have seen governments in China and Japan scrambling to cope with the fallout from widely circulating images of derailed trains, destroyed schools, self-immolating monks, anti-government protests, and collapsing nuclear plants.  While the technologies that have allowed these images to circulate are new, the attempt to resist or reinforce political power by gaining control of images has a long history in East Asia.  This seminar will explore the changing relationships between images and politics in modern East Asia (ca. 1600 to the present).  We will examine, discuss, and write about a broad range of visual materials that reflect important technological and political shifts over this period:  woodblock prints, paintings of battle scenes, grand scrolls of imperial tours, portraits of Chairman Mao, local and national maps, war photographs, ethnographic albums, cellphone videos, and cartoons.  These materials will be supplemented with selections from literature and films from directors such as Zhang Yimou and Masaki Kobayashi.